InSource offers our clients industry leading products from a variety of world class vendors. We work closely with our partners to provide hardware, software, and services integrating people, processes, and technologies. These solutions help our clients be more productive and profitable, giving them the tools to do what they do better.

Citect
Citect SCADA 2016 is focused on putting engineers and operators back in the driver's seat by helping to unlock the value of their SCADA systems. Citect SCADA is shaped on addressing key social and technological trends in the market including changing workforce demography, globalization, and the convergence of information and operational technologies.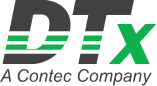 CONTEC DTx
CONTEC DTx (DTx) is a rapidly growing systems integrator providing product design and innovation, life cycle management, logistics and post production support services.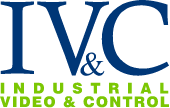 Industrial Video & Controls
Industrial Video & Control is manufacturer of network video solutions for industrial installations. Based near Boston, Massachusetts, IVC is the global market leader in industrial network video, driving the integration of digital video with SCADA applications.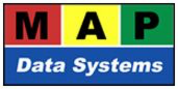 MAP Data Systems
MAP is a global provider of Quality Management System software, delivering enterprise solutions for test plan management, specifications management, test result data collection, product certification, process monitoring and SPC, analysis and reporting, nonconforming product resolution, customer complaint handling, audit management, and document approval.

MDT Software
MDT Software is the world leader in change management solutions for automated manufacturing assets. MDT Software is a trusted provider of disaster recovery and change management solutions for leading manufacturers.

Northwest Analytics
Northwest Analytics (NWA) is an industry leader in delivering Manufacturing Intelligence and SPC software solutions to effectively manage and improve plant processes in manufacturing enterprises and supply chains.

STRONGARM Designs
STRONGARM precision-designed products combine the ruggedness of our industrial displays with our wide range of fully customized enclosures, articulating arms, unlimited mounting solutions, and wide range of accessories including keyboards, pointers, PCs and Thin Clients to provide the ideal solution for any operator interface application.

ThinManager
ThinManager is a global leader in the automation industry that provides full-feature centralized thin client and terminal server management software. Their unique platform offers trendsetting centralized management solutions for the modern factory by simplifying management of applications and visual resources.