Be proactive, not reactive.
Compliance should not be a documentation activity, but rather a way of life for your organization.
You want to instill confidence in your organization's ability to deliver a consistent, quality product. The ISO 2015 revision follows a risk-based standards format, which will enhance customer confidence and product consistency while also showcasing areas of opportunity for your organization.
How InSource Can Help
InSource can provide the implementation to support the seven quality management principles:
QMP 1 – Customer focus
QMP 2 – Leadership
QMP 3 – Engagement of people
QMP 4 – Process approach
QMP 5 – Improvement
QMP 6 – Evidence-based decision making
QMP 7 – Relationship management
As you work for Total Quality Management in your organization, it's important that everyone is on board and is trained to effectively develop, implement and deploy the elements of compliance aligned to the System for Management and the organization's Quality Management System.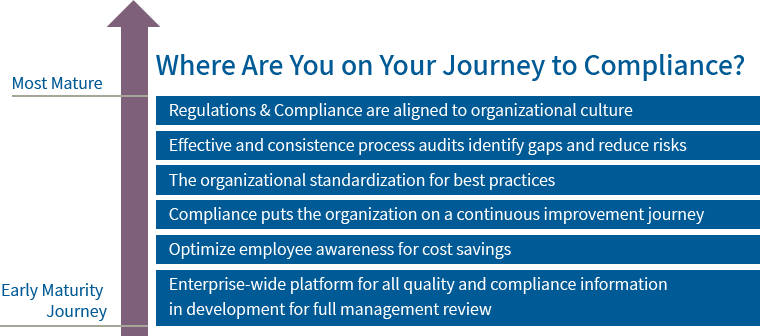 Qualifying Questions:
Do you have ongoing certification requirements or issues?
Have you made plans for your ISO certification gaps and issues?
Do you have a risk mitigation and terrorism prevention plan? How do you communicate, provide organizational feedback and take action?
For the Food Industry Domain:
How often does your food Safety, Food Defense team meet and review your plans?
Are you using any type of code scanners for product traceability?
How often do you conduct Food Safety, Food Defense reviews?