Visualization & Supervisory Control
Got Data. Now What?
Data gathering is essential to your operation. But it's important to note two things.
Taken individually, a data source brings value. But synthesize data from across the plant, and it can reveal relationships that otherwise might remain invisible.
Data gathering is not enough.
Statistician and quality guru W. Edwards Deming said, "It is wrong to suppose that if you can't measure it, you can't manage it – a costly myth." What he meant was that while data gathering is valuable to improving management, there are many things that cannot be measured that managers must still make decisions about in order to optimize a process.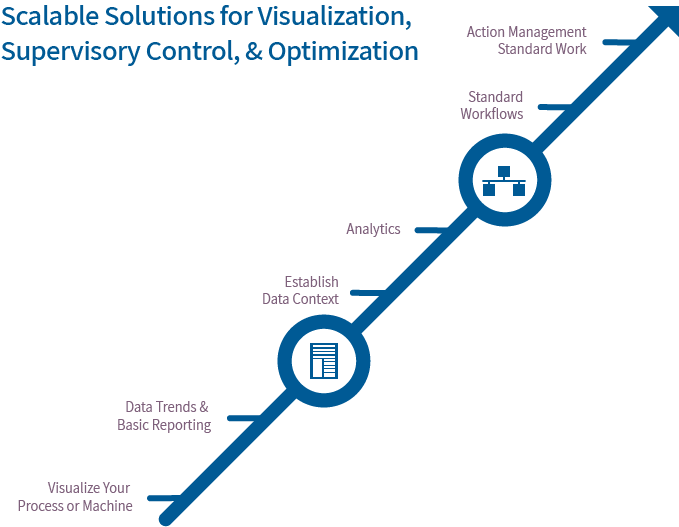 Our solutions integrate data into programs to help managers make better decisions. This translates into quantifiable net increases in operator and leader effectiveness and plant productivity.
Our solutions are designed to help:
Empower operators to visualize, optimize and act. Our unique approach creates situational awareness and contextualized information that operators need to quickly and accurately address abnormal situations before they impact operations.
Give engineers immediate on-premise or cloud access to identify trends within historic data, assess alarm system performance and discover the root causes of any abnormal situations in the plant
Give all personnel a complete overview and ability to monitor the health of the plant.
Create simplified views of recipes, product formulations and set-up specifications on automated production equipment and machines, allowing consistent production governance and electronic history.