Engineer of the week – Ken Jones
At InSource Solutions, our engineers are an essential part of our business. Our Engineer of the Week series is dedicated to inspiring future engineers by increasing their understanding of and interest in engineering and technology careers. They are essential to our business, and we proudly celebrate their accomplishments.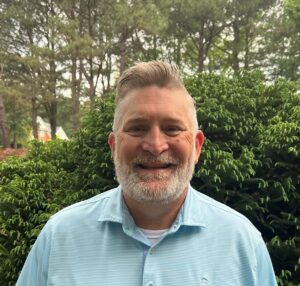 We are excited to dedicate our Engineer of the Week to Ken Jones, who did a dual degree at the University of West Alabama (UWA) and Auburn University. Since UWA did not offer engineering as a major, Ken decided to do a dual degree with both schools to do engineering and play college football. The opportunities Ken took enabled him to see how manufacturing was an ever-changing industry and how he could help clients with their experience. We are eager to have you learn more about Ken and his inspiration to get into engineering.
What inspired you to become an Engineer and pursue a career in manufacturing? 
When I graduated from high school, I didn't know what I wanted to major in college. I was lucky enough to get a scholarship to play College Football at the University of West Alabama (UWA – formerly Livingston University). I had always been interested in Mathematics, and my dad suggested that I consider Engineering as potential career path.  Unfortunately, UWA did not offer Engineering.
During my 1st orientation at UWA, I discovered that the university offered a dual-degree program with Auburn University. It should be noted that I grew up a big Auburn fan (War Eagle!). The program consisted of 3 years at UWA and then 2 years at Auburn. This  allowed me to play 4 years of college football (Go Tigers!) and get two valuable degrees, a win-win! I selected Electrical/Controls Engineering because of my love for math. I graduated with a BS from UWA and a BS from Auburn University. This began a great path with manufacturing clients.
What do you like about being an Engineer in the manufacturing industry? 
I love helping others be successful. One of the things I enjoy most about being an Engineer in the manufacturing industry is the satisfaction that comes from helping others to be successful. In my early career, I worked for a System Integrator company and I found great joy in completing  DCS, PLC, or SCADA project for our manufacturing clients. Seeing a project from conception through successful outcome/goal attainment was fulfilling. I didn't realize this then, but I also value outstanding client experience. As I advanced into project management and company leadership, I learned that helping others achieve success was just as rewarding as it was for our external clients. This played a vast development role in my current position as Client Success Manager. It is incredible how my story played out.
What is that one thing that inspires you professionally every day? 
Every day, what inspires me every day is the opportunity to create a positive experience for our clients and help both internal resources and clients be successful. Being able to make a difference by providing an exceptional service and support is incredibly motivating for me.
What is that one piece of advice you would give someone pursuing a career in manufacturing but is still deciding about it?
If someone is considering a career in manufacturing but is still unsure, my advice would be not to judge the profession solely based on superficial factors such as the look or smell of a manufacturing plant. Growing up, I had a similar perception of the manufacturing industry due to the proximity of a Pulp & Paper Mill. I always said I would never want to work in that environment as it "smells bad." However, despite my initial reservations, I pursued a career in Engineering and have spent over 25 years working in this and other manufacturing plants. What I discovered is that the manufacturing industry is far more fascinating than I initially imagined. I continue to be fascinated by the control system applications within the various manufacturing processes. With technological advancements, the possibilities for a career in engineering and manufacturing are endless.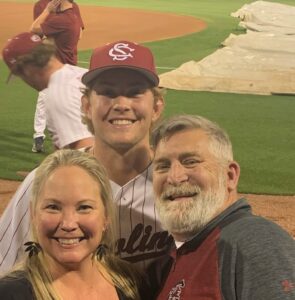 Would you like to add anything else?
While engineering and client experience may be my passion, I also treasure watching my family succeed in life and their passions. My wife and I love watching our son follow his dreams of playing baseball at the highest level. He is a sophomore playing for the University of South Carolina (Go Gamecocks), and we are eager to see where his passion will take him.
We truly value the work that Ken puts forth every day here at InSource Solutions. He continues to help our customers and provide them with a great client experience. We enjoy learning about his journey in the manufacturing industry and his family's passions.
Stay tuned as we continue our Engineer of the Week series!