Data Centers & Building Automation Management
Trusted. Proven. Scalable.
With data-center providers rapidly building data centers around the world, maintaining these facilities is increasingly complex. Our Unified Operations Center solution connects operators to platforms and data sets that previously existed in disparate systems. The platforms will also be able to scale regardless of number of sites or global locations. Providers can deliver a consistent experience to address the expanding digital infrastructure needs of their clients. The result is operational efficiency and a more reliable data center fleet.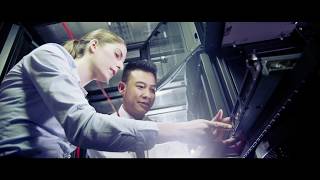 Unifying Data Center Operations
Capitalize on digital technologies and transform your business by integrating and visualizing all available data.
Unified Data Center Operations
A system of systems approach to manage your Data Center operations.
InSource, in conjunction with our partner AVEVA has delivered best-in-class monitoring and control software information and intelligence solutions, predictive asset performance and maintenance solutions, including workforce mobility tools, as well as operations management solutions that allow centralization of operational control centers for over 20 years. We're trusted, proven and scalable.
Get Started with InSource Today
Take the first step in increased productivity and profitability.